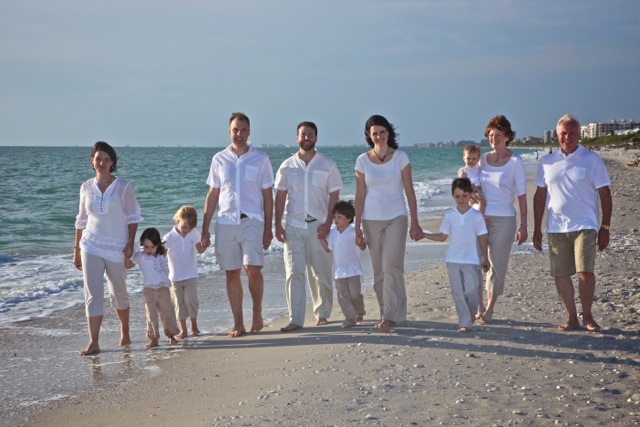 2012 was a great year for Sara and I, full of travel, great weather and lots of time with our family. We are healthy, active and enjoying our lives to the fullest.
2012 started with a fabulous trip to Ecuador and Peru with our favorite travel friends, Mary and Perry Hill. We spent 22 days in Quito, the Amazon rain forest, Cotopaxi, the Galapagos, Lima, Machu Picchu and the Sacred Valley. We had a wonderful time; the high altitudes were not a problem, the history was almost overwhelming and the wildlife in the jungle and on the Galapagos was so special. It is impossible to provide details without writing a novel, but suffice it to say, the highlight was Machu Picchu which was breathtaking (not the 2 mile high elevation, but the vista and the amazing realization that this city was built beginning in 1400 by the Incas, a race that is now mysteriously extinct).
March and April in Florida saw a visit from Mark, Michelle, Elizabeth and Samantha and an overlapping visit from Sue, Rob, Aidan, Jack and Sydney. What a time we had and what a great family get together! The pool was a hit with everyone, as was the beach. The times that the whole family gets together are infrequent, but very special.
Then back to Canada so Frank could stay under the US Immigrations 181 day rule; a pain, but you don't mess with officialdom. The summer in Canada was delightful; sunny, warmer than usual and full of colour in the landscape. We ate on the deck many nights and allowed Bristol (our Sheltie) to keep the squirrels and chipmunks at bay. We saw a number of plays at Stratford, including two plays with our good friends, Brian and Ellen Rose; a real treat.
All together, Sara and I visited Minneapolis and Ottawa 5 times over the summer. It is a real pleasure to see our families grow up; something that will become harder when they (and we) are older. In the course of our visits, we helped Michelle and Mark get their Ottawa house ready for sale and then move to their new dream home. In November, we baby sat Aidan, Jack and Sydney in Florida while Sue was at a conference and Robb was volunteering in Haiti. What a great summer!!
Sara's biggest passion, after grandchildren, is photography. She is developing into a near professional, with a real eye for detail, aspects and composition. Most of the photos on
the Kearney website
are Sara's and give you a flavor for her skills.
I still organize and run a 100 - 150 person discussion group at our Florida home; lots of speakers and two meetings a month. When I'm in Canada, I chair the Landscape Committee with a $165,000 budget (I can still remember plant names, 20 years after leaving the industry).
We have amassed a few photos in our
2012 photo gallery
. Take a look at some of the people who have made our life so wonderful.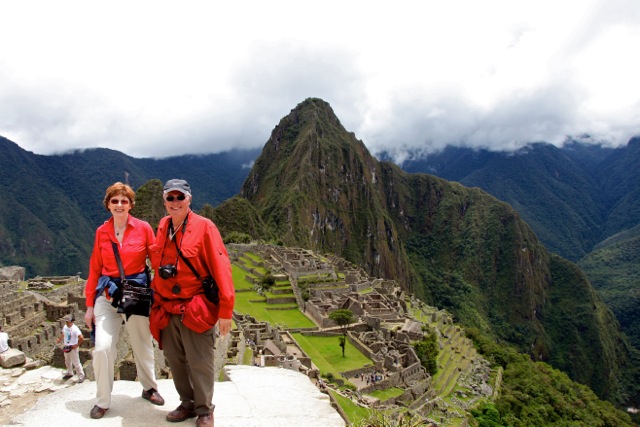 Feliz Navidad, Joyeux Noel, Kung Hei Fat Choi and Merry Christmas to you all!
Have a wonderful holiday with family and friends.
Sara and Frank
Ontario address
Unit 51, 1040 Riverside Drive, London, Ontario N6H 5N4 (519) 471-6154
Florida address
28854 Vermillion Lane Bonita Springs, Florida 34135 (239) 495-1615
Mobiles
Sara's mobile in both locations (239) 494-0208 SARA'S NEW I PHONE !!!
Frank's mobile in both locations (519) 870-9895 JUST A BASIC PHONE,
Sara's e-mail:
sararuthkearney@hotmail.com
Frank's e-mail:
frank@fgkearney.ca
Frank's work website
www.fgkearney.ca